I'm just writing really quick to let you guys know that I've been waiting on 2 things in the mail:
STD's (ordered on Tuesday 12/8, arrival date: on/before 12/23)
Christmas Pictures (ordered on Wednesday 12/9, arrival date: 12/9-12/14)
I was tracking my pictures online, and at 9:30 AM, they were in Pennsylvania, so I was hoping they could make it here.

At 1PM, when the mail was brought it, my mom called me down & said I had a package!! I was so excited! I thought they were my pictures, but when I saw the package, it didn't say Walmart on them. I was a little confused because it felt like it could be them.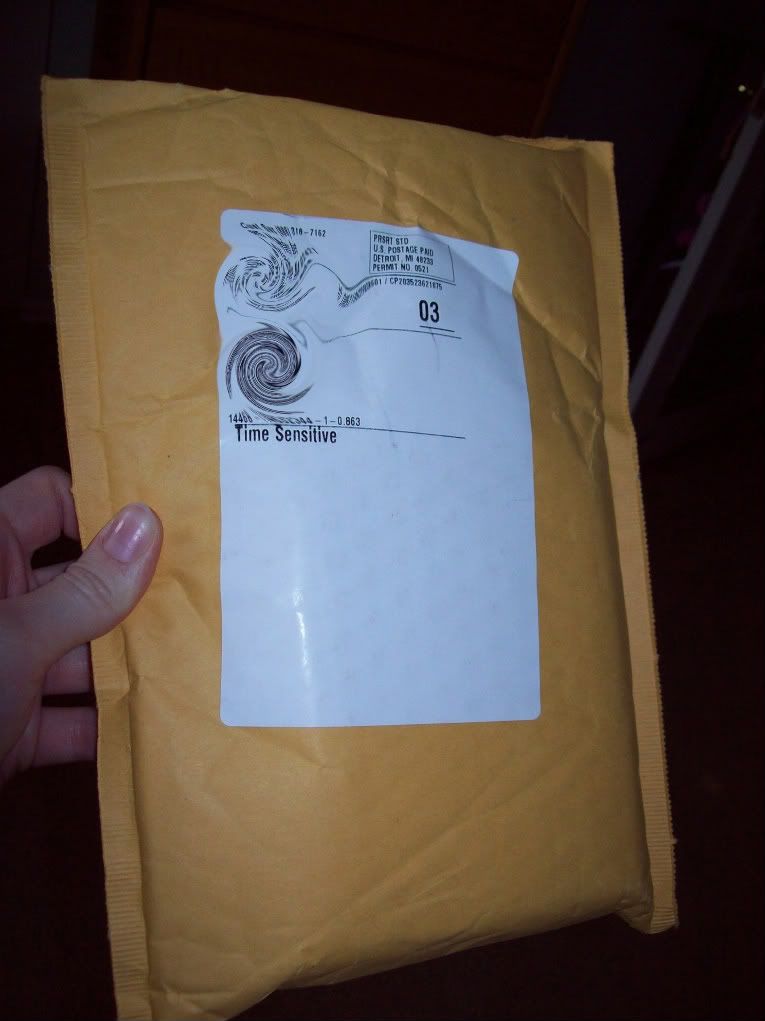 I opened them up, and to my surprise, they were my save the dates!! I won't be posting on them until after they've been mailed and guests get them, sometime in January. They've been through quite a transformation! Here's a teaser though:

I ordered them from VistaPrint, and they turned out really amazing! I can't wait to address them and send them out! (And then post about them after!)

Did you have a good experience with VistaPrint/other site like this? Did their shipping time impress you?